Thank you for your interest in adopting a rescue dog.

Requirements for adopting:
Must live in southern California, we do not ship or transport dogs out of the state or country.
Must be 24 years of age or older and have identification.
If you are a renter you must have written consent from your landlord to adopt.
Must be willing to spend time and money needed for medical care and training for the rest of his/her life.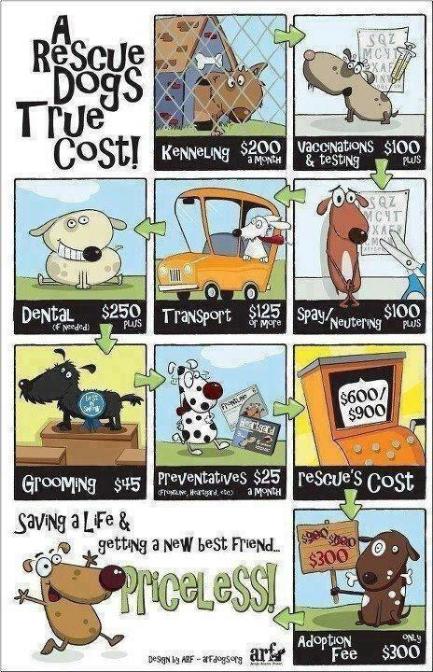 Adoption Process:

Our goal is to place homeless animals into loving homes and families. We take very special care to match the right home with the right dog, ensuring a lifetime of love for both the pet and the adopter. To ensure the best matches are made, we have a process that has been proven effective in determining the best homes for our animals. Our adoption process may seem time consuming or unnecessarily complicated, but please understand that we have our dogs' best interests at heart. We strive to find the best homes possible for our dogs, as well as find the right dog for you and your lifestyle.
Adoption Application
Please complete the adoption application below and be sure to answer all questions as thoroughly as possible, as an incomplete application cannot be considered. A thorough application helps us to know if the dog you are interested in will be a good match for you and your family.

Meet and Greet

If your application is a match then we will contact you to set up a private appointment.
Home-Check

If both parties agree to proceed then we will do a home inspection. The goal is to make sure the home, yards, gate, and balconies are secure and that the dog is not likely to get out and lost.
Adoption Fee
Adoption donations are $300.00 for adult dogs and $350.00 for puppies. We are a non-profit 501(c)(3) rescue organization that operates solely on donations. All dogs are vetted, spayed/neutered, vaccinated and microchipped, groomed and receive routine veterinary care. Even if we spend $5,000.00 on a dog that needs leg or heart surgery the adoption fee remains the same.
Adoption Contract
If the animal you adopt is not the dog or cat must be returned to New Life K-9 Rescue, not given away, re-homed or turned in to a shelter. Serious fines apply to violators of our adoption agreement to Adopt. So be clear about what you are signing and be prepared to abide by the contract. It is legally binding and we take it very seriously.
Thank you for choosing to adopt and save a life.

Completion of this application does not guarantee adoption of a dog.
Adoption Application
Need assistance with this form?