New Life K-9 Rescue dogs that have found their FOREVER FAMILIES!!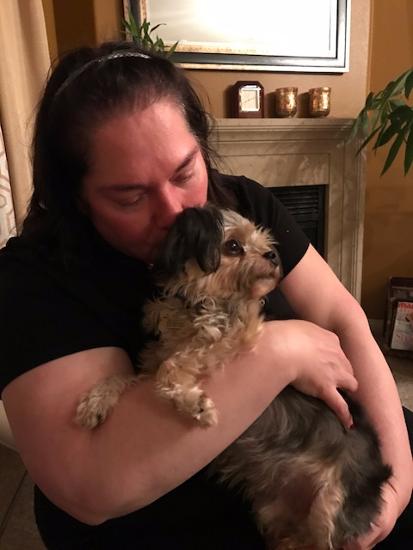 Sweet little Eric, now named Buddy has gotten adopted by a sweet lady who just DOTES on this little guy. And he knows it. Can you say S-P-O-I-L-E-D.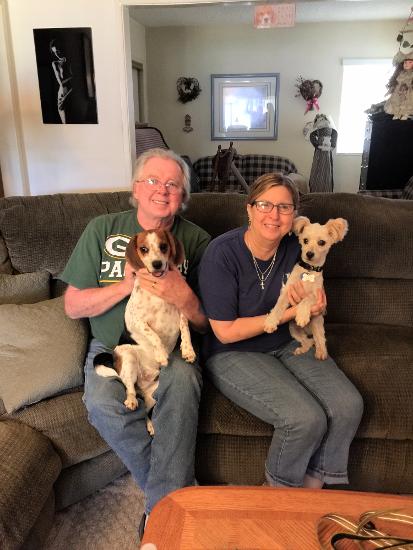 If I could be a dog and find a family, this couple would be my choice. Little Sebastian has a new beagle brudder and tons of fun chasing each other around the couch. Such a great fit and I just love this whole family!
Little Diana (on the right) has not only gotten a real family, she has two new dog siblings. Couldn't be more happy for such a sweet dog.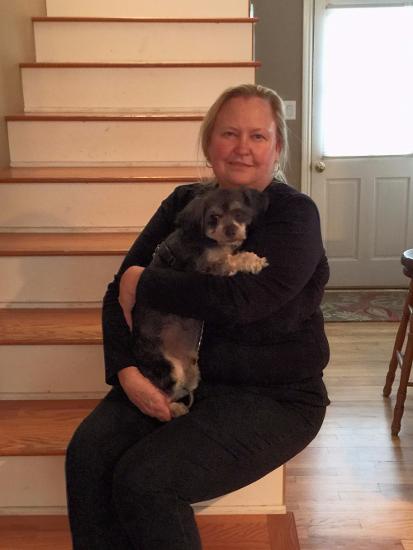 Sweet Baby could not be in better hands. This sweet little boy has ended up with the nicest family. Good luck little boy! Enjoy your forever home!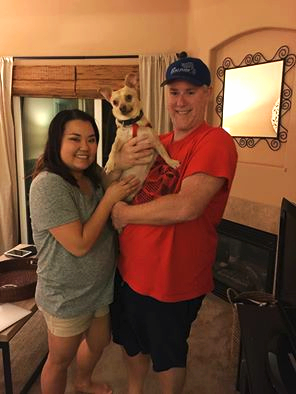 Romeo just wants love. And lots of it. He is so lucky to find a Mom and Dad that just want to make him feel loved. Romeo could not be happier! Good luck Romeo!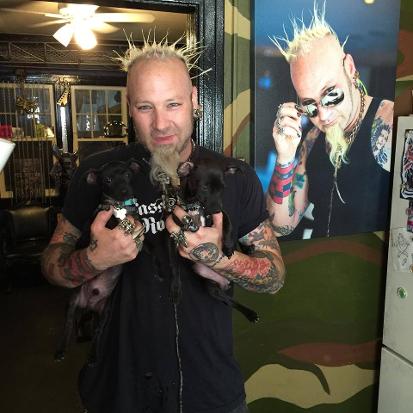 Little Coco and Little Charlie have been adopted by the nicest man in the world. They will have the most awesome life ever.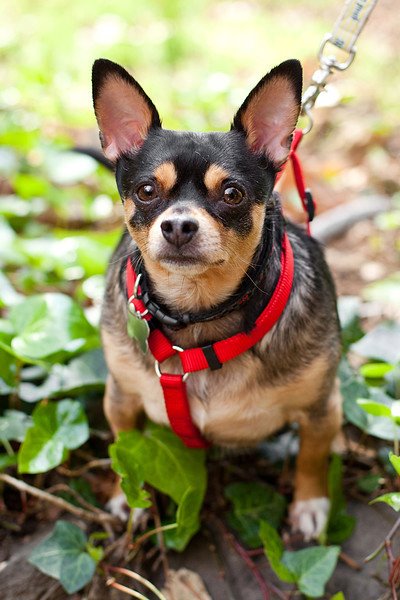 Stewart got adopted by one of our favorite adopters! Such a cute dog and he is just so loveable! First thing for Stewart is a diet! But with lots of love! Good luck Stewart!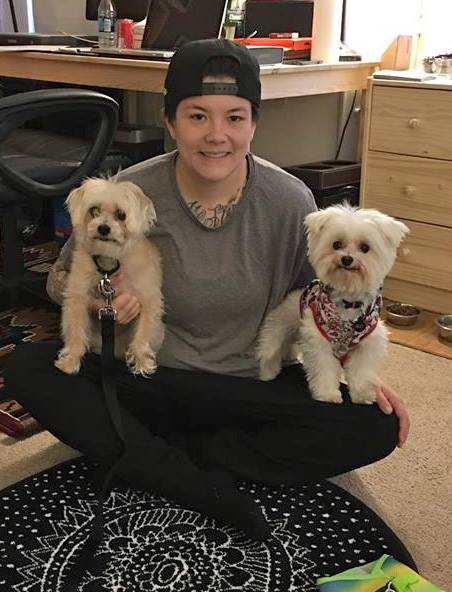 Corey has been waiting forever for her own home! And boy did she hit the jackpot! Her Mom is so sweet and loving and will shower Corey with love and attention. Corey also has a new sister Penny who is also a Maltese! Maltese Rule!!!!! Such a happy family and I wish them all the best!!!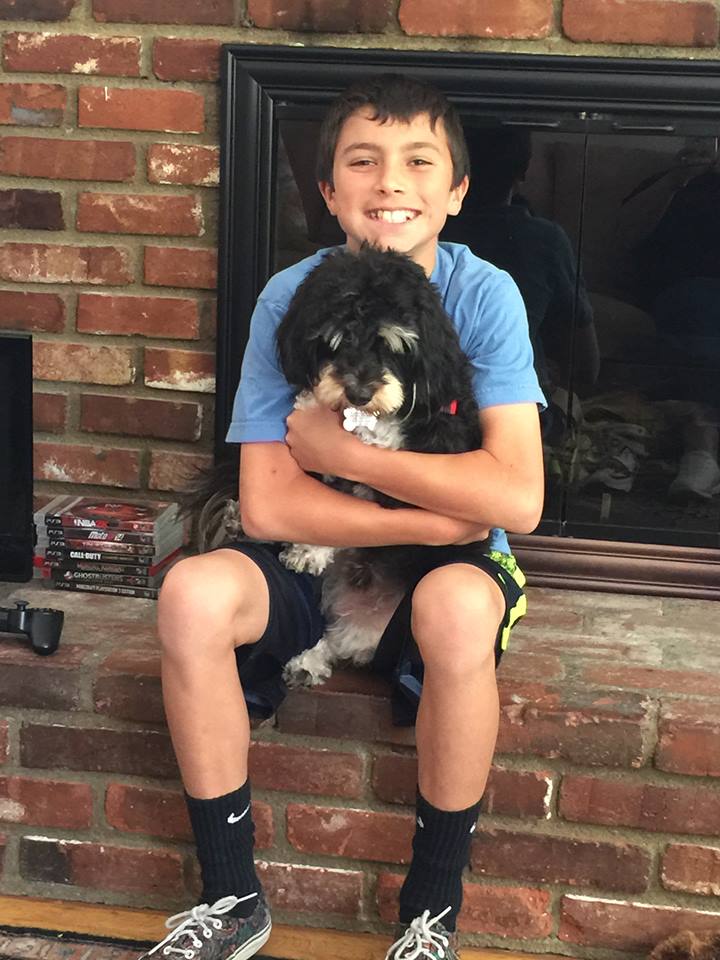 Bowser is so lucky! He got a new home very close to the beach. His new back yard is awesome and he has a doggie door. I think he will be very happy in his new home! Good luck Bowser!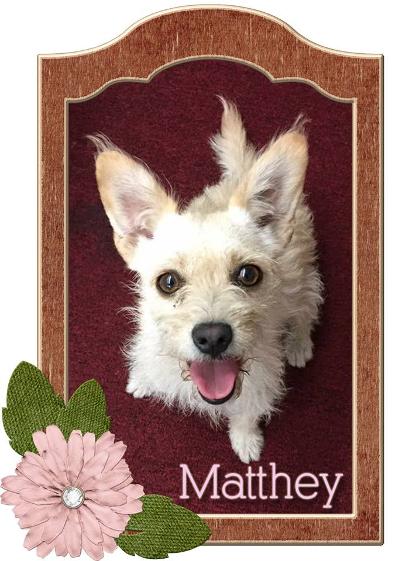 FOSTER FAIL!!!! Matthey was being taken care of a great foster and they just fell in love with this little girl! Good luck Matthey!!!!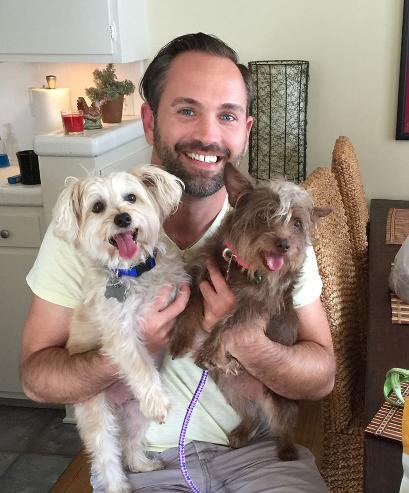 Oh my Dog! What is better than adopting a dog from New Life K-9 Rescue! Adopting Two!!!! The adorable Scout (now Teddy) and Dorothy (now Lily) are loving their new life with their awesome Dad! These two doggies are having the time of their life and have their Daddy wrapped around their tails!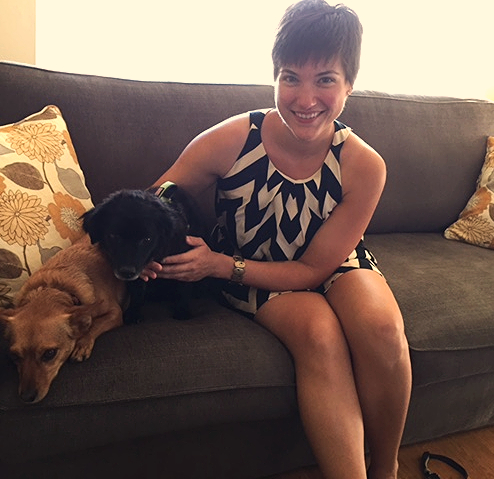 Kirby is so lucky! He got adopted by a New Life K-9 Rescue adopter! His new Mom knows all about New Life K-9 Rescue and prefers to get her pooches from us! We are so lucky to have a faithful adopter! Kirby enjoy your new life and you new siblings! You will do great!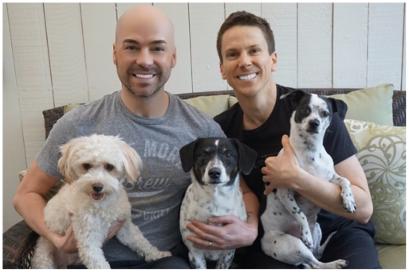 Fargo (white Bichon on the left) is a FOSTER FAIL!!! Our wonderful foster decided they could not part with this cutie and decided that three was better than two! And I agree! Enjoy your new life Fargo!!!!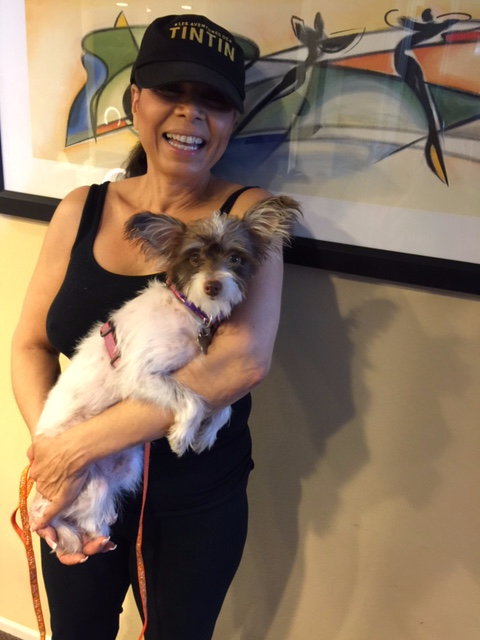 Zion, now Portos is going to love having his very own home with an awesome Mom!!! Good luck buddy!!!!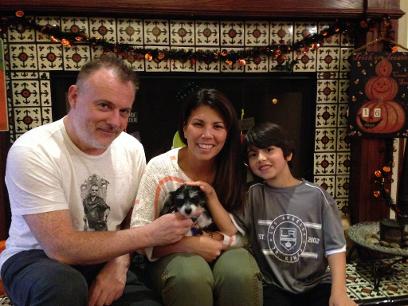 Zeus and his new family! Congrats little one, enjoy life!!!!!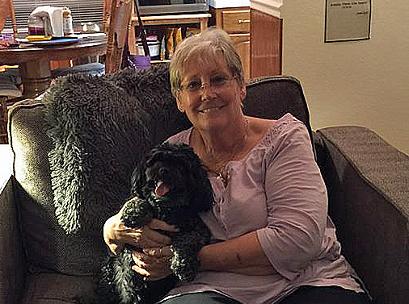 Wendy is one happy pup with her new Mom! It was a match made in Heaven! Congratulations Wendy! Enjoy your new life!!!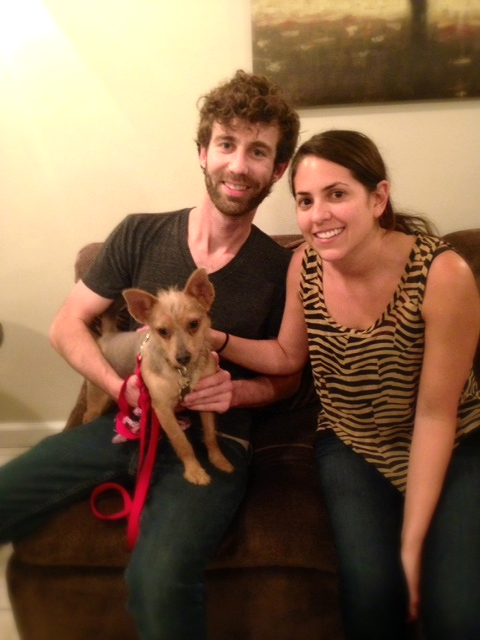 Welcome home Jax!!!! I think you will be very very happy in your new home!!!!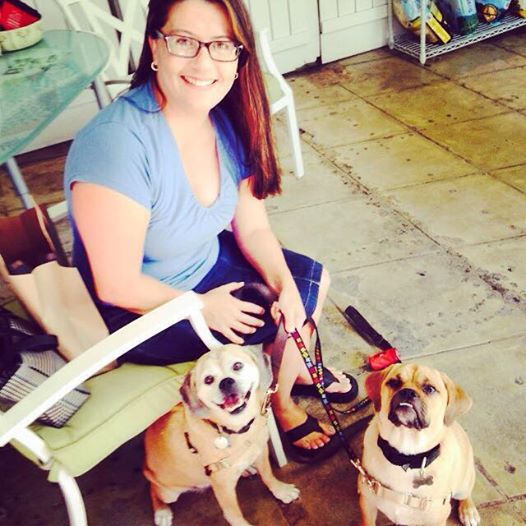 Benzsma has been adopted!!! Here he is with his new Mom Rebecca and his new doggie sibling! Congratulation sweet Puggle!!!! Love your life now!!!!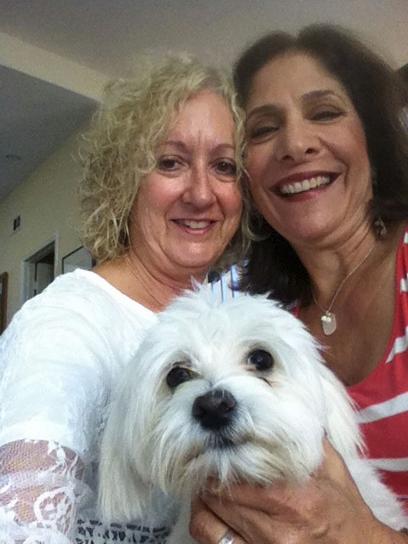 Sweet Lucy is taking a selfie with her new Moms!!!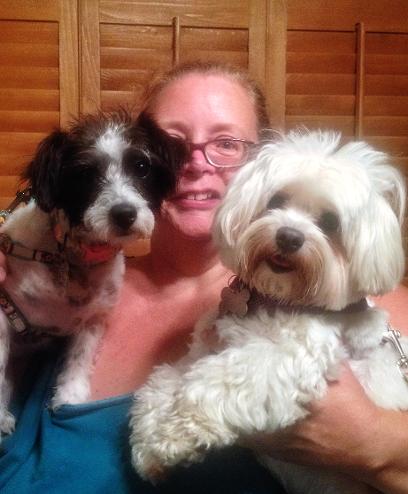 Penny has found her forever home with Olive (a former New Life K-9 Rescue dog)!!! Enjoy the good life Penny!!!!!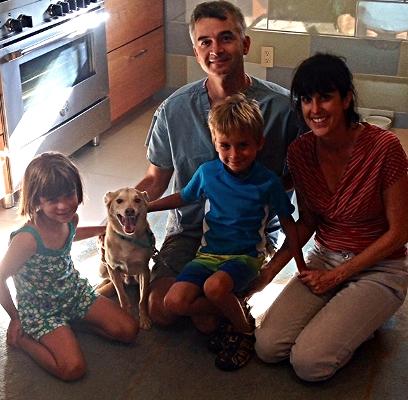 Archie is loving his new family including his new brother and sister! Archie you are one LUCKY dog!!!!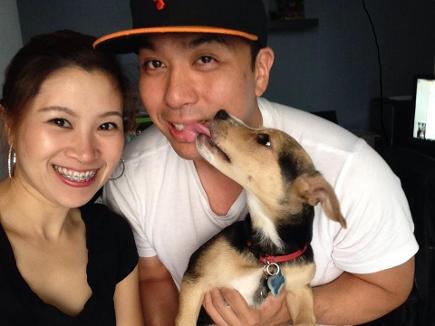 Nobu is really excited to be with his new family!!!! Lots of kissing is in their futures! Good Luck Nobu!!!!!
Zeus, now Archie, with his parents!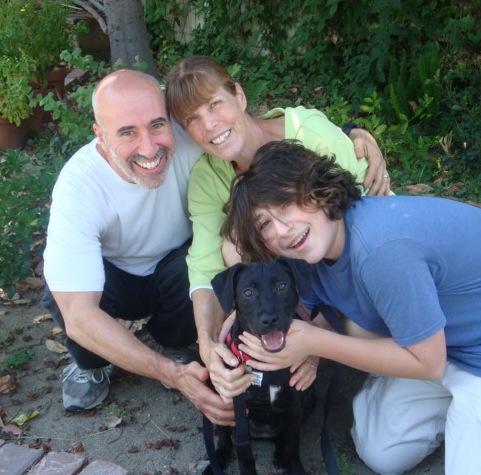 Molly, dumped in a trash can as a puppy--loving life with her family!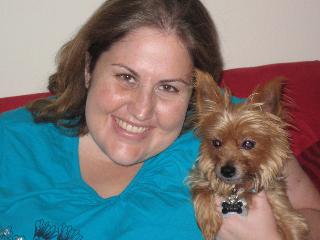 Princes and her mommy Jenn!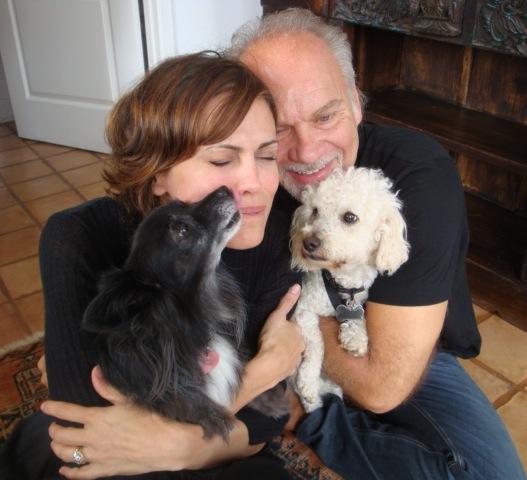 Truman (right) loving his family!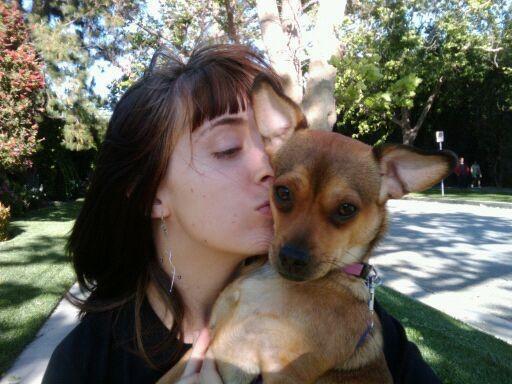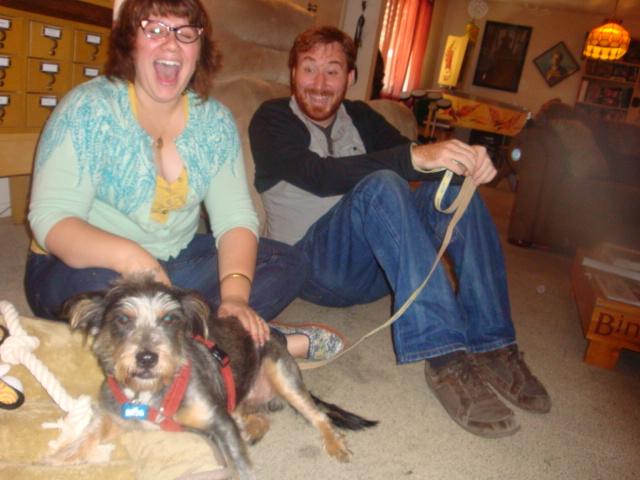 Johnny and his happy parents!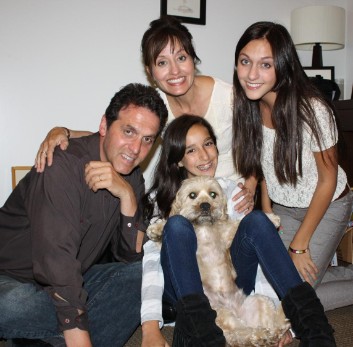 Nicky, rescued from the shelter, with his family.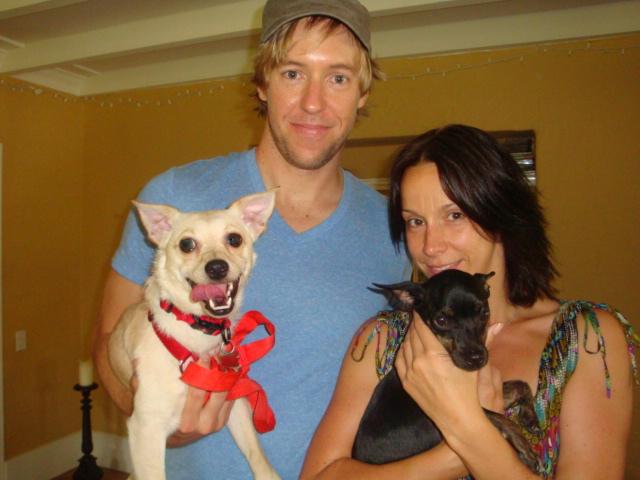 Kris (left) found wondering the streets-adopted!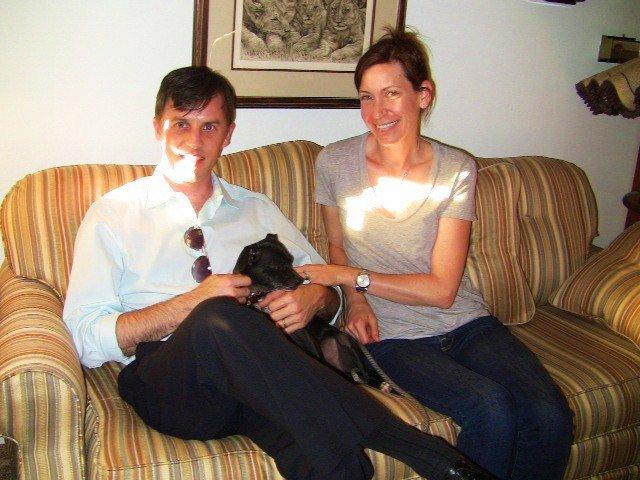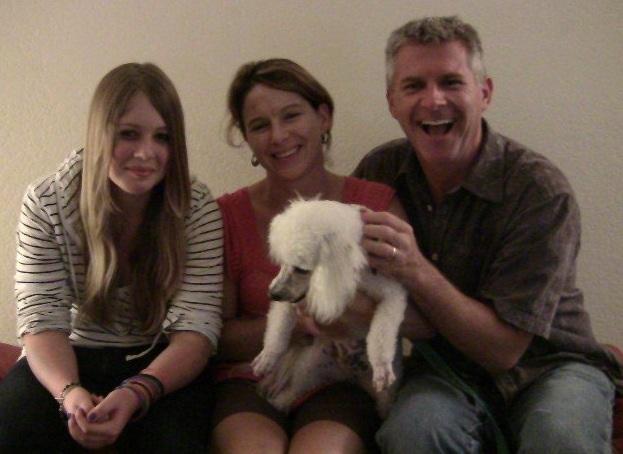 Oh happy Buddy, rescued from the shelter, with his family!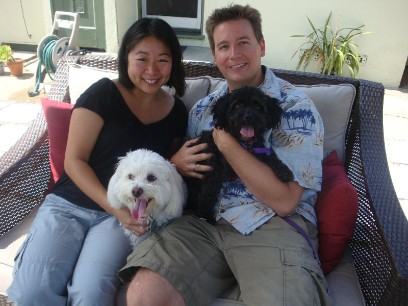 Monique (right) with her family!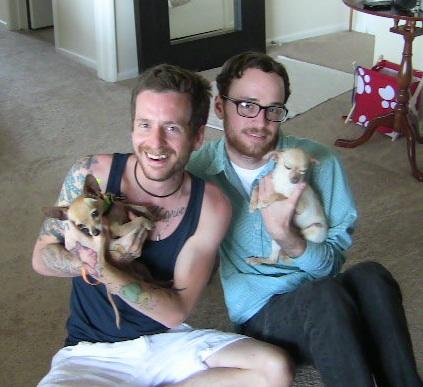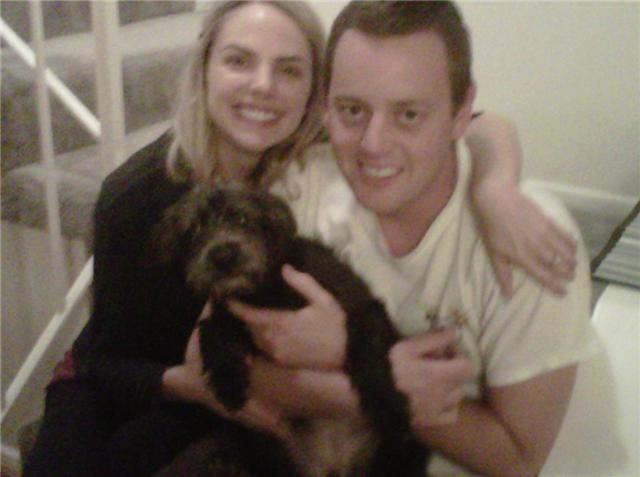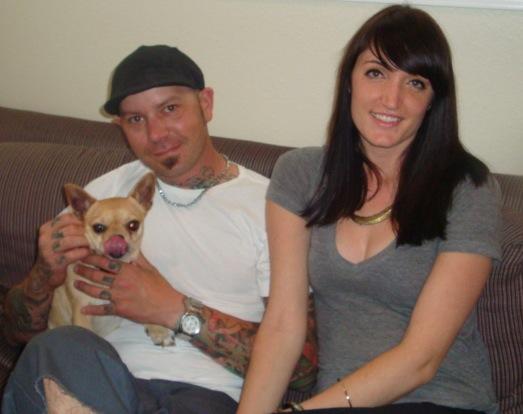 Vivian with Josh and Kassie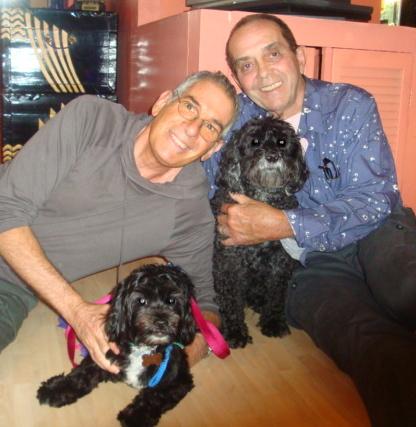 Bob and Victor adopted Max (left)!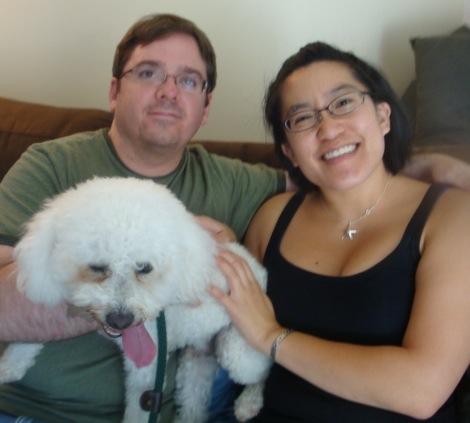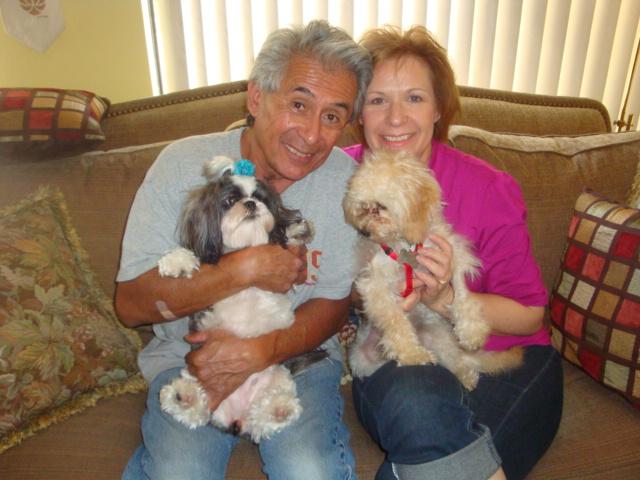 Rocky (right) with Bob, Lisa and sister Lulu!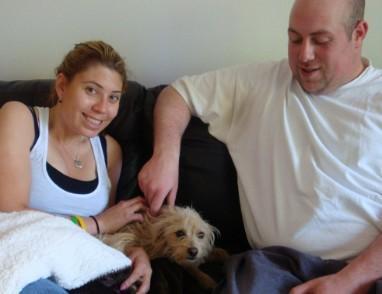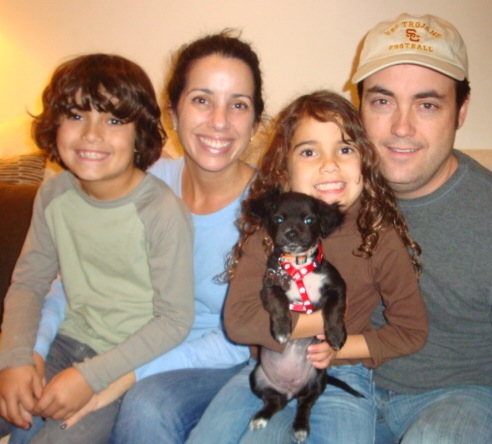 Mia with The Schlecht Family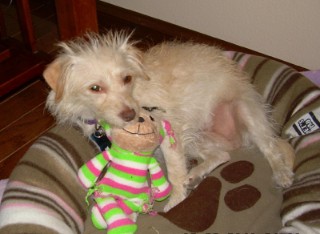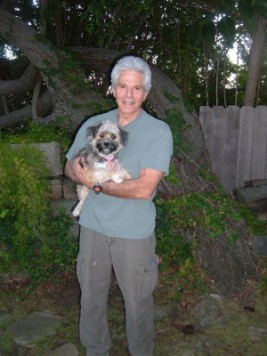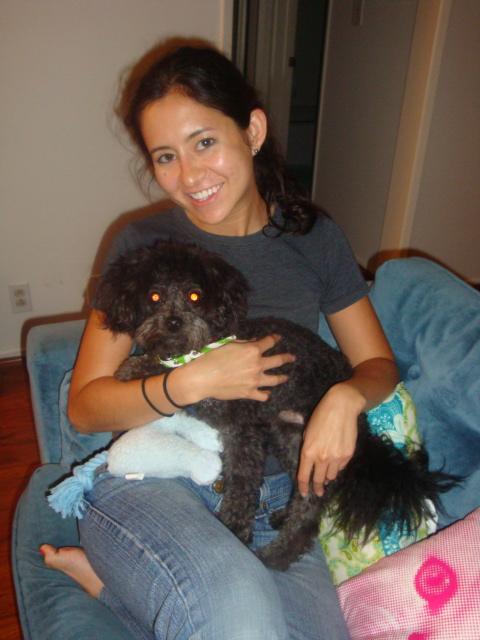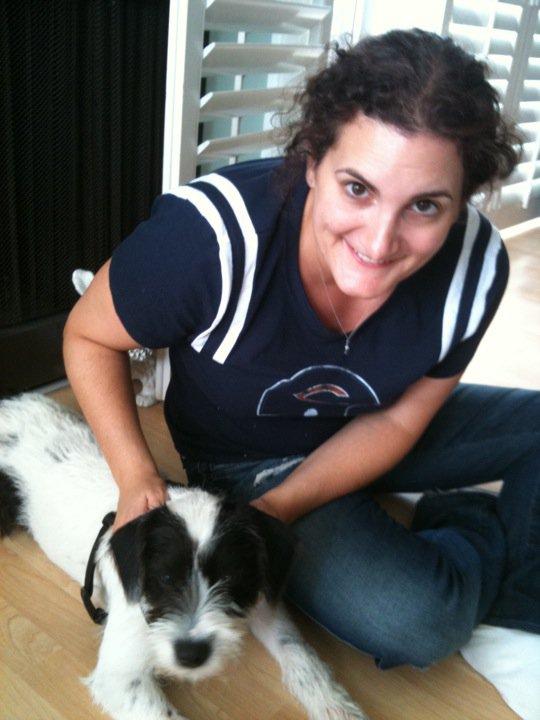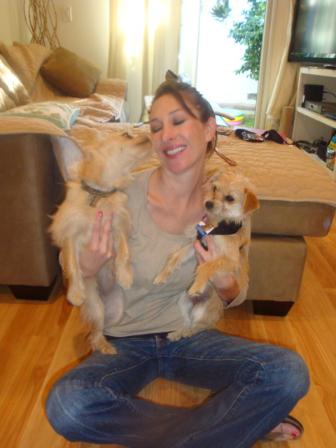 Gala (left) with Roxanne and sister!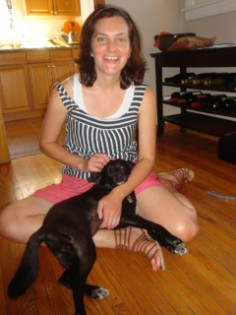 Aloha was hit by a car when we rescued her from the shelter. She had hip surgery and was adopted.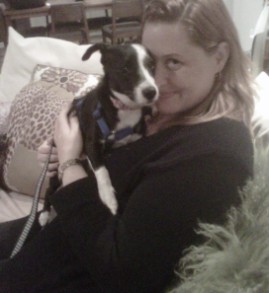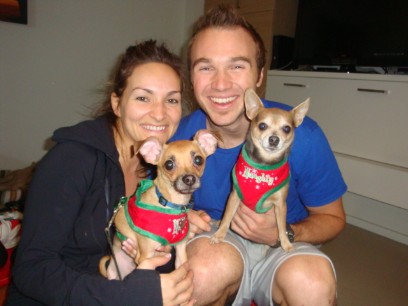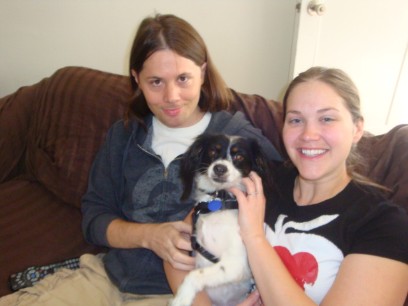 Cookie was hit by a car. She lost her leg but gained a family!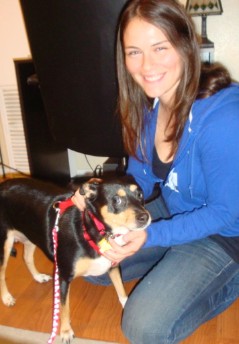 Hope, now Pancakes, and Kristen!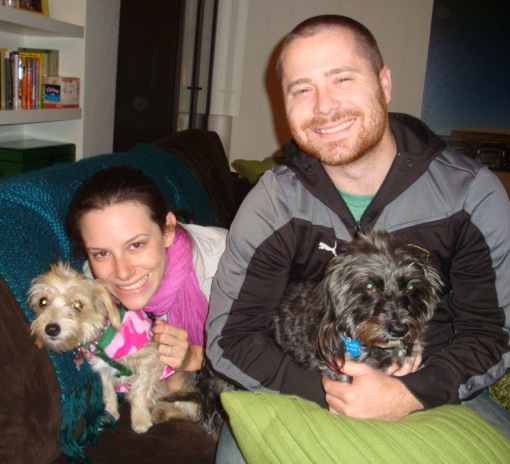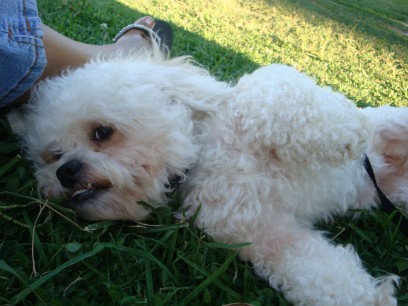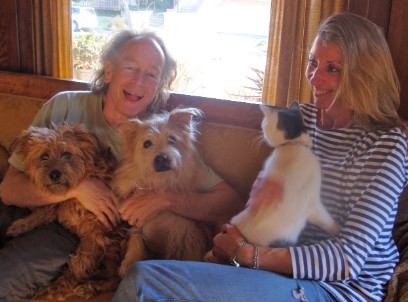 Penrod (recovered from broken leg), Sigi, Ed, Megan and kitty!!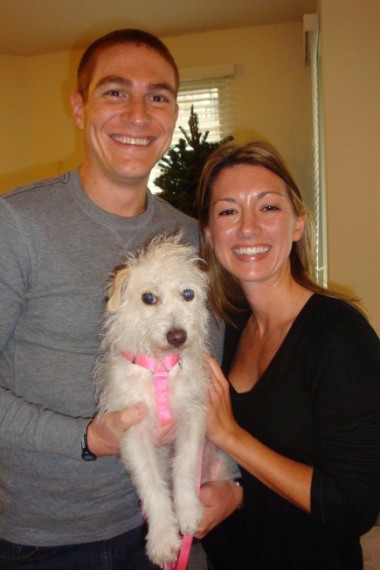 Princess, now Eva, with her new family!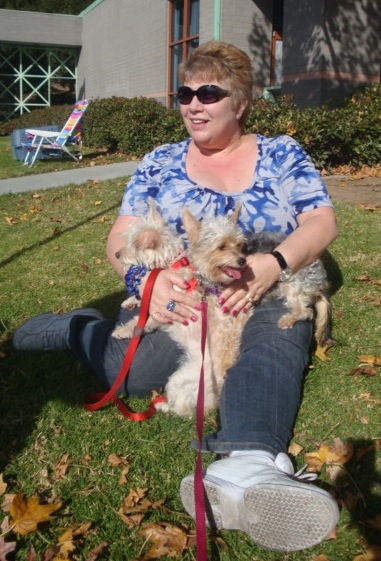 Adopted together, in loving arms!!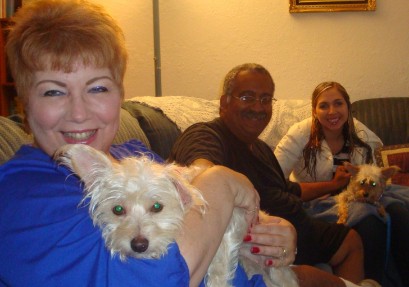 Samantha and Kobe, adopted together!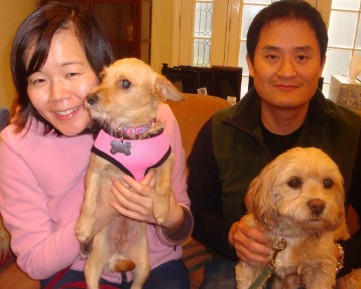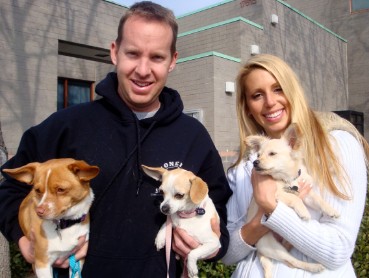 RIP Sweet Blondie (right)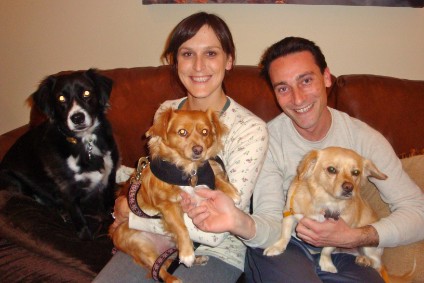 Gracie, Ginger, George, Erin and Gus!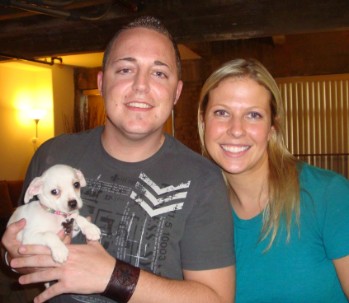 Sadie with Pauly and Katie!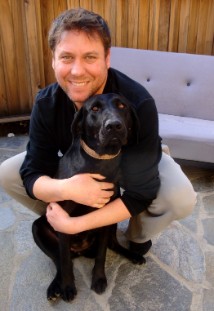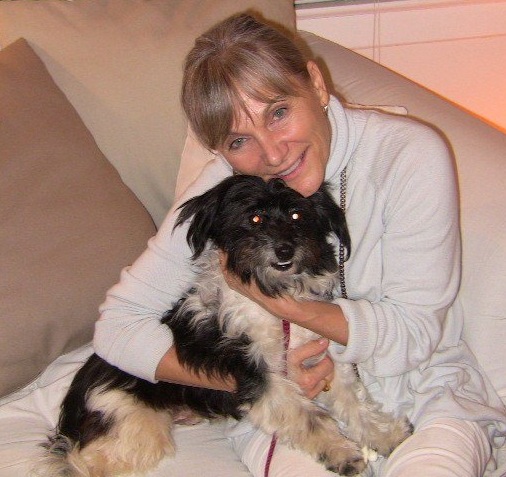 Happy gets to go to work with his mommy!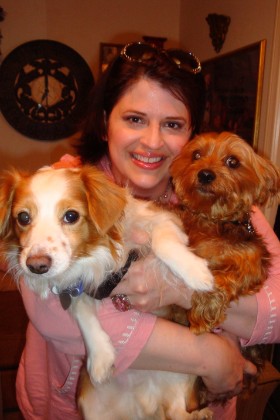 Ericka with Winston and Poppy!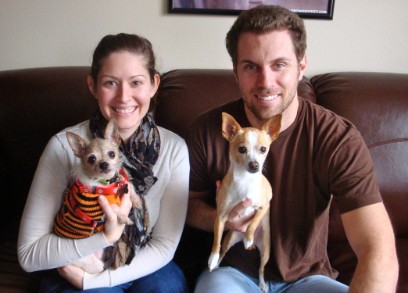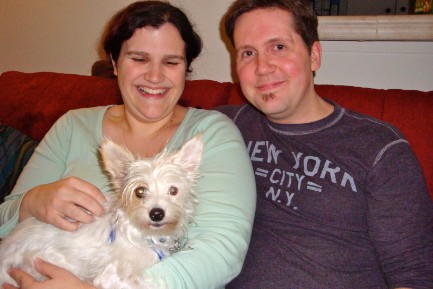 Karla had heart surgery and was then adopted!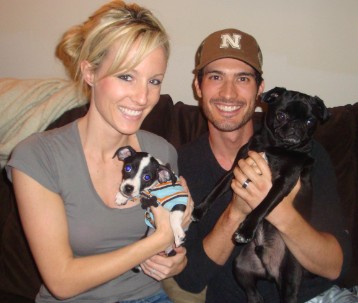 Kathleen and James with pooches Carl and Bo!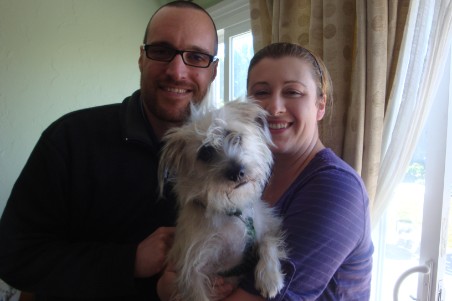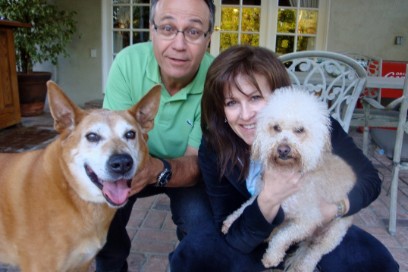 Hudson (after his first swim) with his family!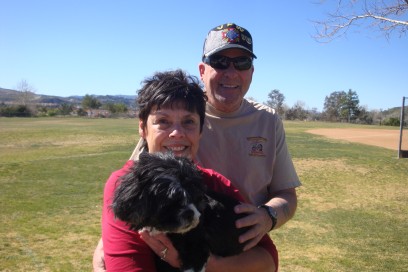 Blind senior Teddy, adopted by some AMAZING parents!!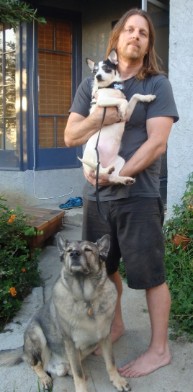 Misha with her new brother, Porkchop, and Daddy!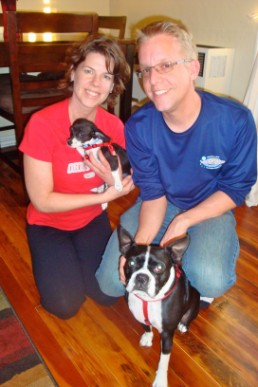 Jewel, Happily ever after!!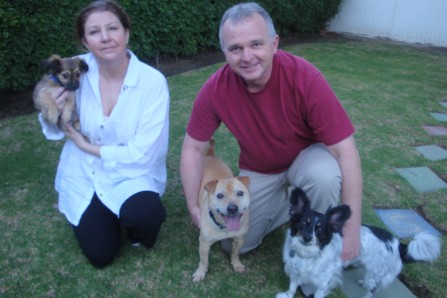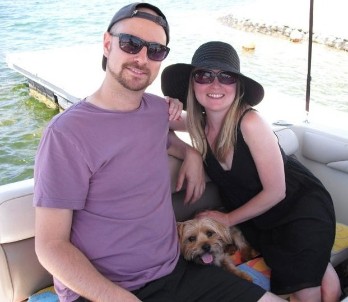 Halston with his parents Damian and Reba!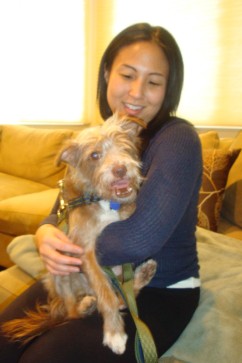 Allison with her new dog Prince!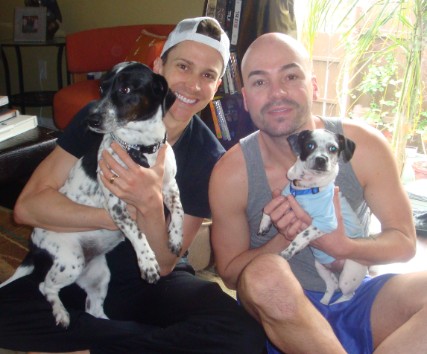 Niko, Kevin, RC and Sweetie (now Zoe)!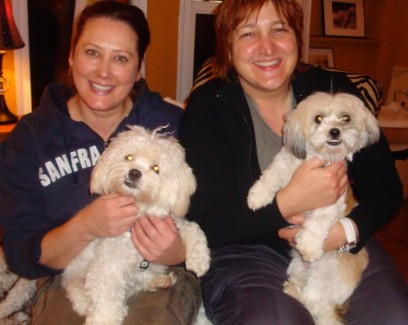 Omar and Nelly with mommies Lane and Susan!

Vanessa with Joanna, Ed and George!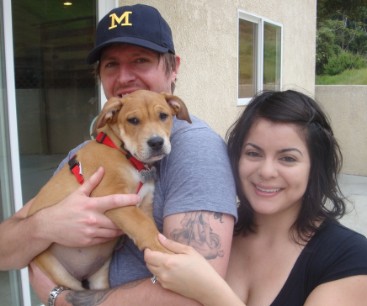 Sandy, now Lily, with Dony and Jen.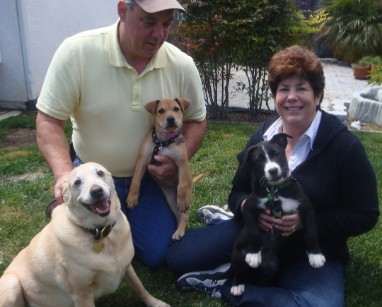 Sara and Stella with the Pell Family.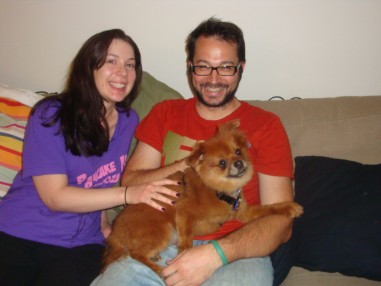 Dante, now Pancakes with his parents!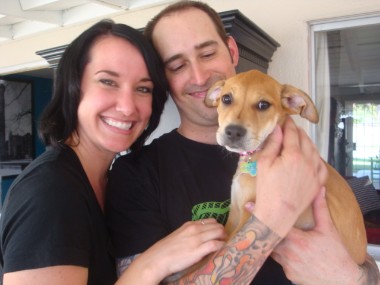 Lindsey and Luke with Selene (now Frankie)!!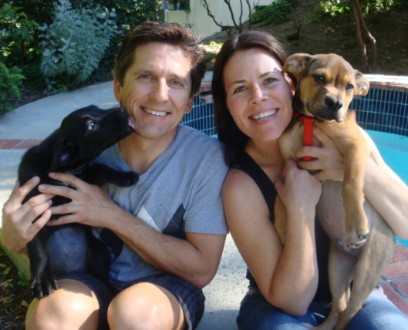 Andrew and Alicia with Konacita and Marley, now Lily and Luke!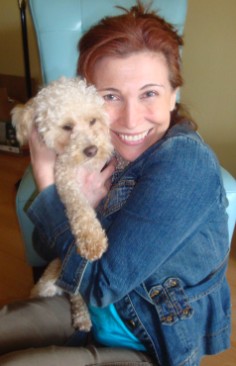 Nancy and Poodlina, now Audrey!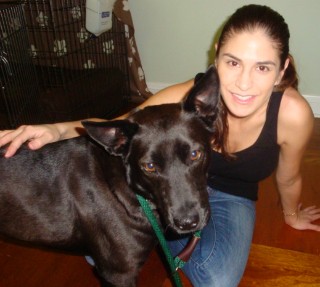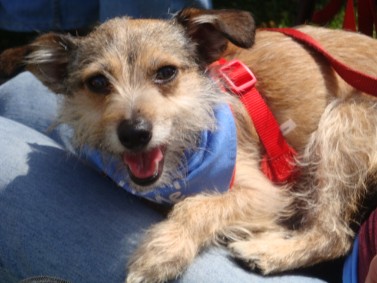 Timber, tossed in a trash can, now adopted!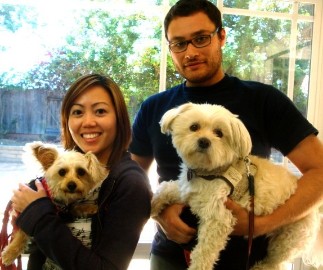 Kelly (left) with her new family!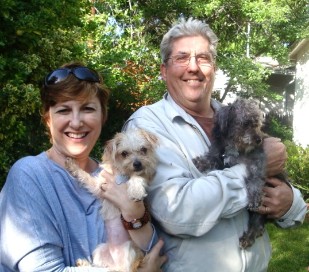 Summer and Tyson, now Sophie and Tucker, with their parents!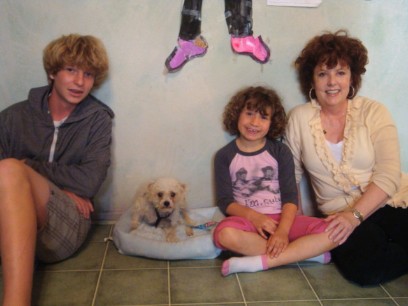 Keifer, now part of the Marks family pack.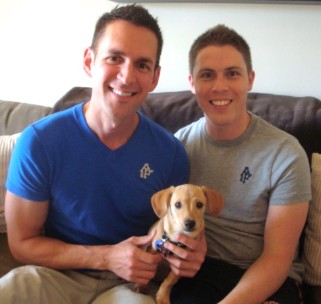 Bremley, adopted by Matt and Tom!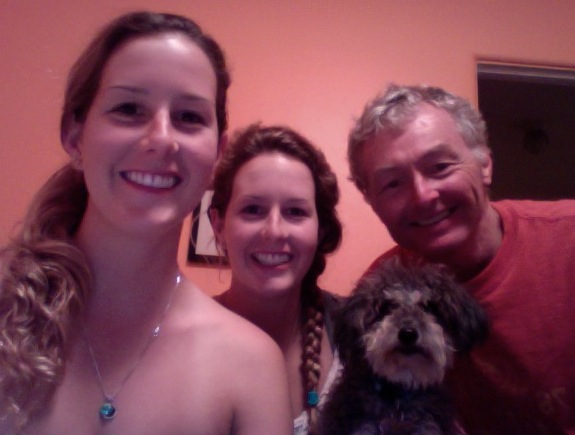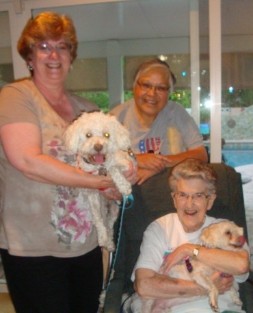 Cathy, Susan and Helen adopted Koko and Billy together!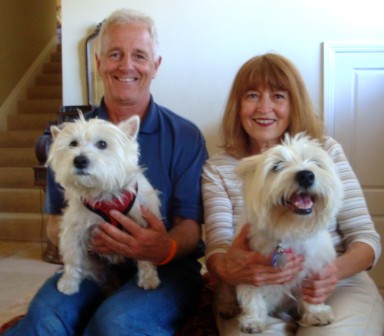 Sally (right) found on streets, adopted!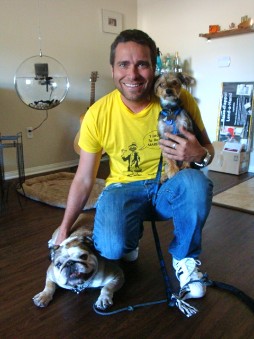 Kyle (right) with James and sister Valentine.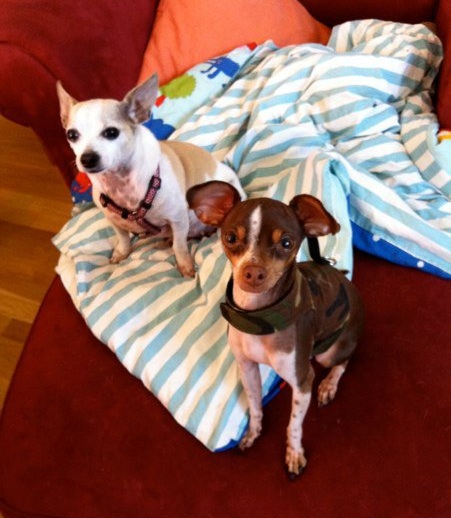 Erick, now Sly (right), with his sister Lucia!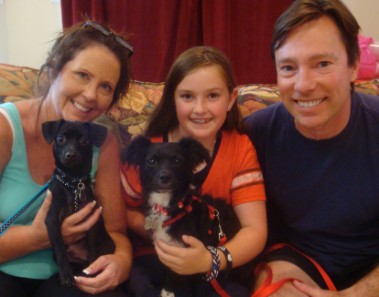 Rowdy, right, adopted by the Bridgette, Sam and Victor!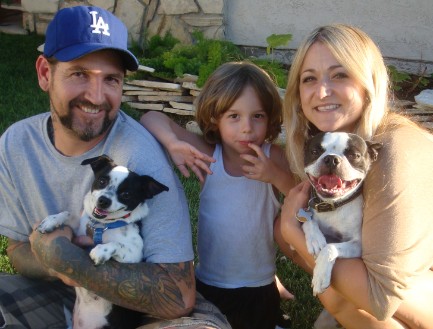 Sweet Pea (left) adopted by the Guyot Family!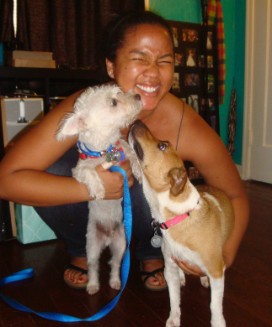 Matthew (left) adopted by Tiffney and Ginger!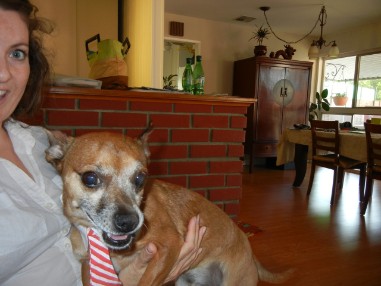 Jenny and Bruno, looking handsome with his tie!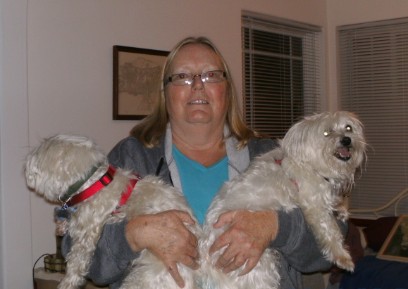 Georgia with Kringle and Romeo!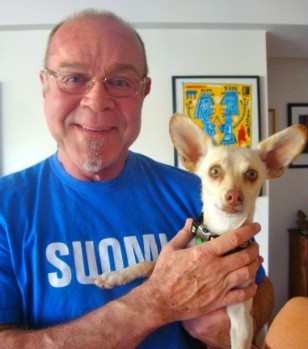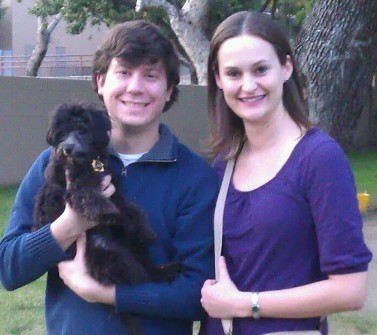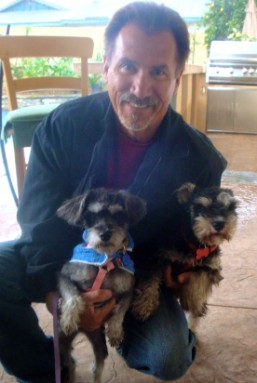 Steve and Sophie adopted Missy (left)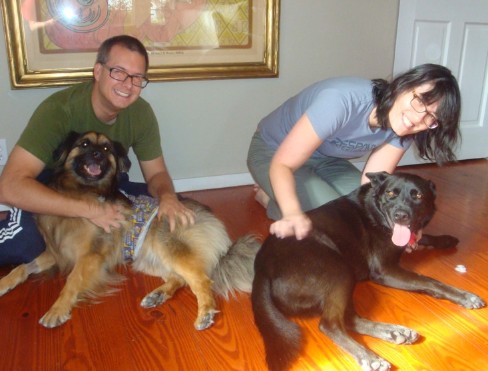 Jon, Sookie, Christina and adopted Billy Jack (right)!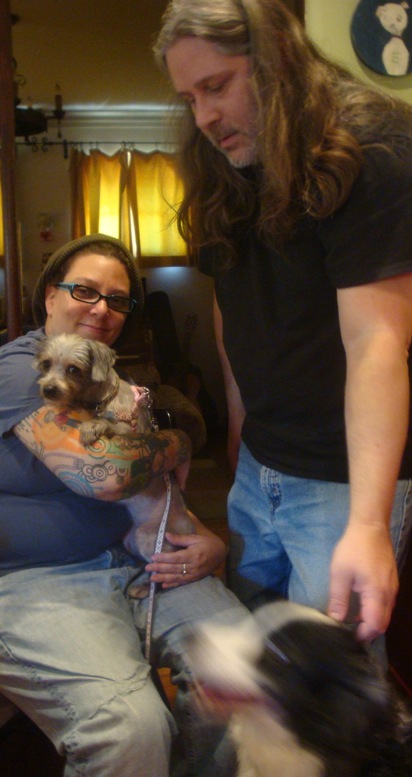 Gemma and Buddy with Carol and Michael!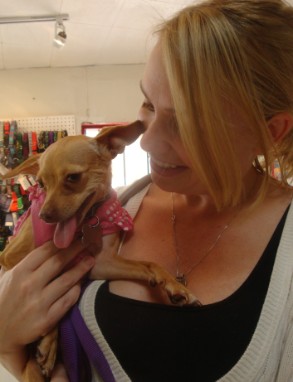 Brie and Laura (not shown is her doggy brother Baxter)!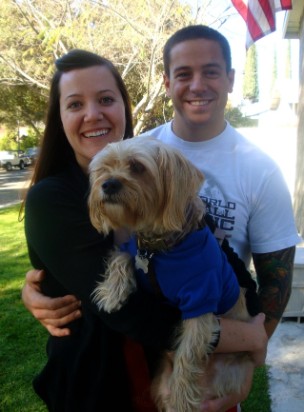 Courtney and Dean adopted Casey!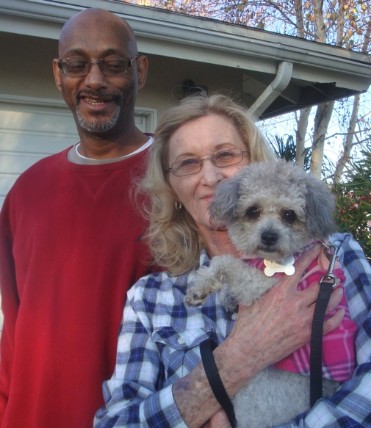 Mike and Hallie adopted Adele!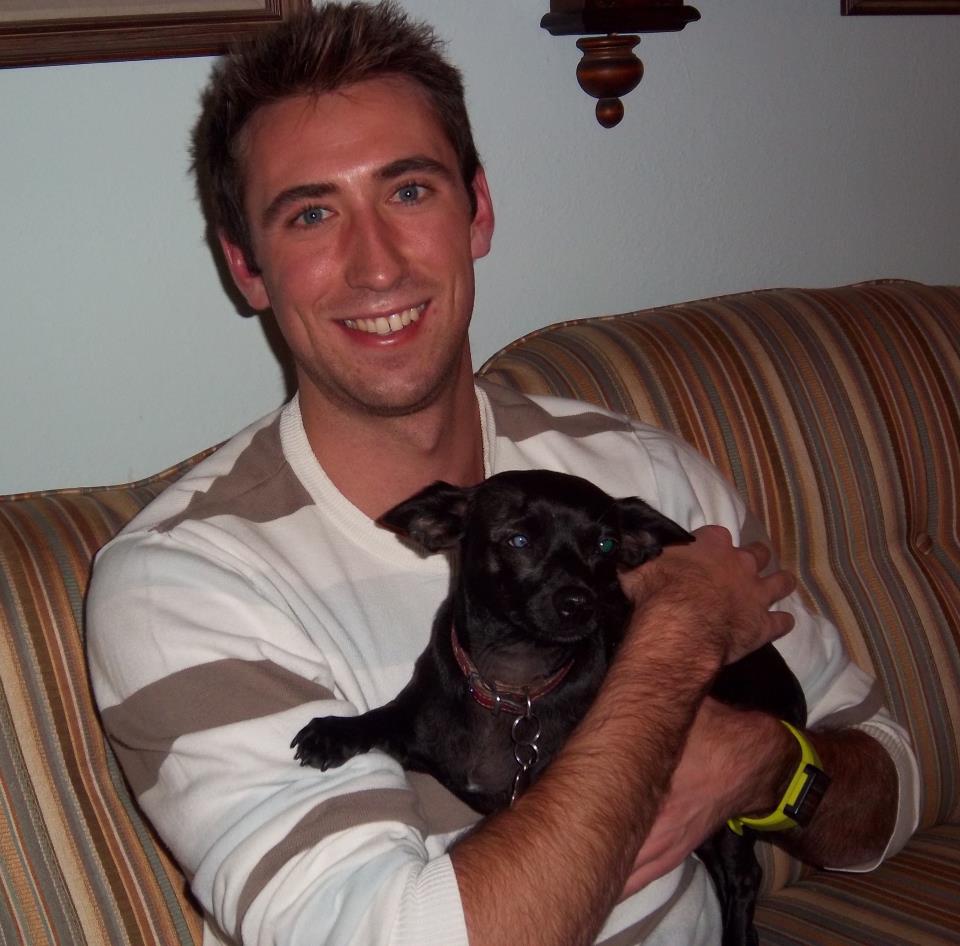 Mika adopted Lady (she is blind in one eye)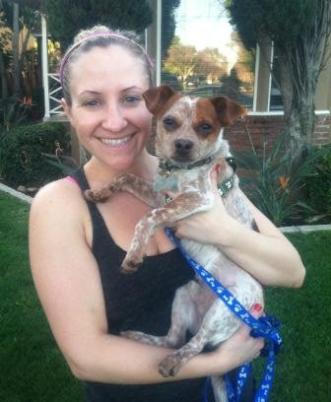 Nacho, rescued from the shelter, adopted by Brandy!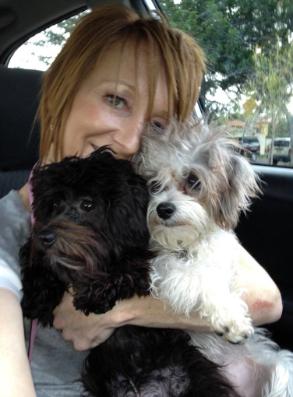 Adonna adopted Baxter and Addison!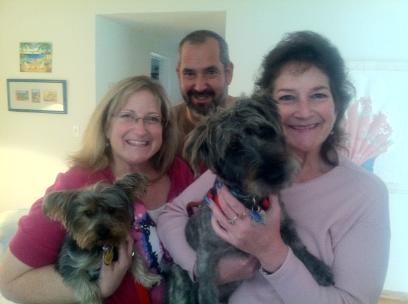 Scout, once a stray, now adopted!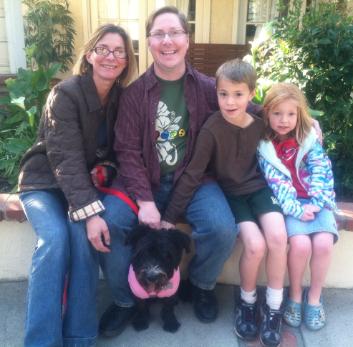 Kaia, adopted by The Vogel Family!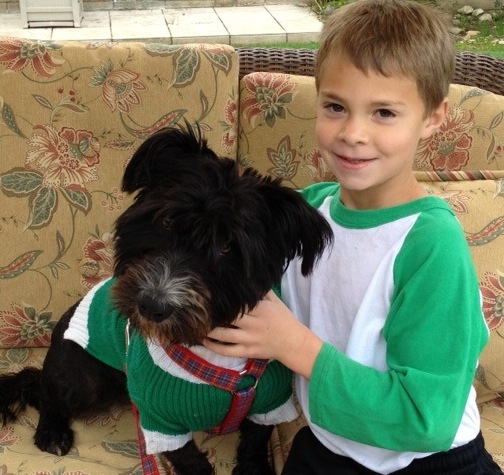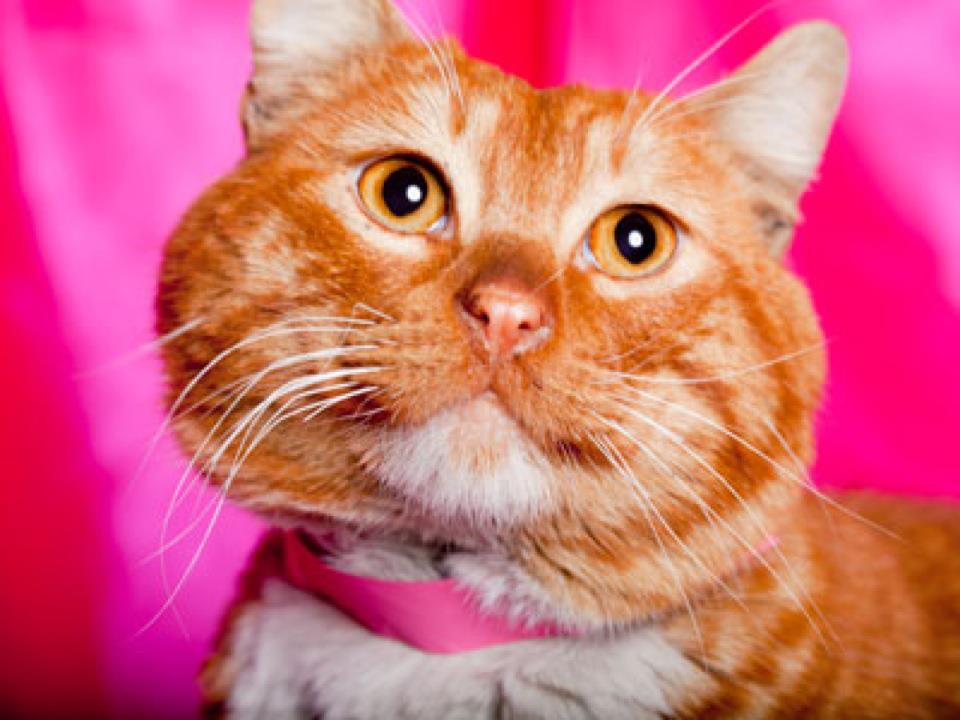 Munchkin,now Seamus, adopted!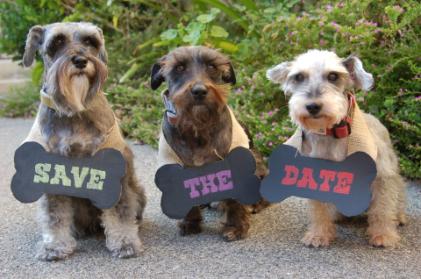 Rocco (right) adopted and saving the date for his parents wedding!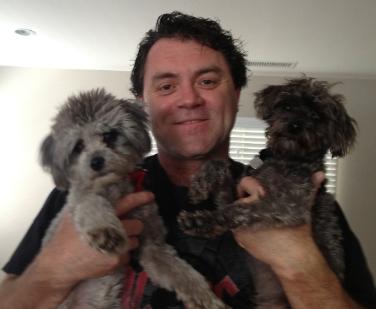 Austin (left) and Andy (right) with Dad Ady!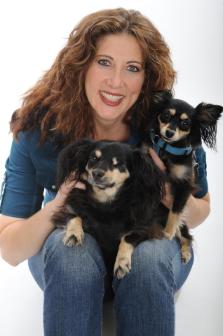 Pamela with her mommy and baby Keikay!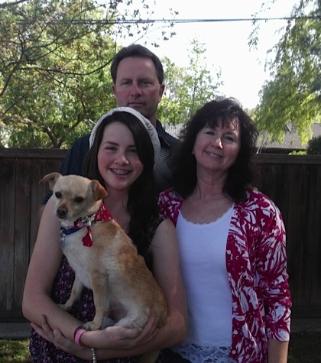 The Doram Family with Troy, who was hit by a car and rescued from the shelter.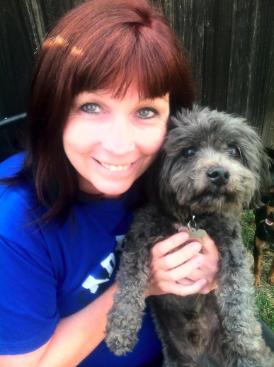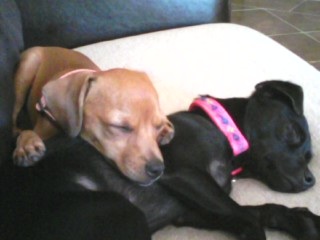 Lucky with his new brother, and best bud, Markie!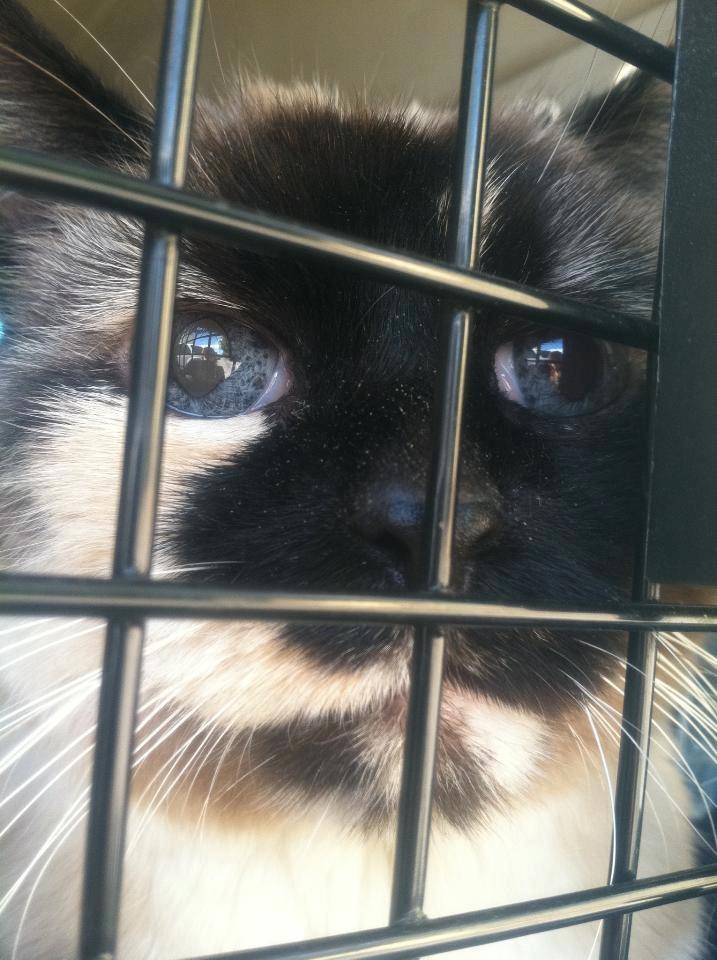 Scheherazade, sweet senior abandoned in an apartment, adopted!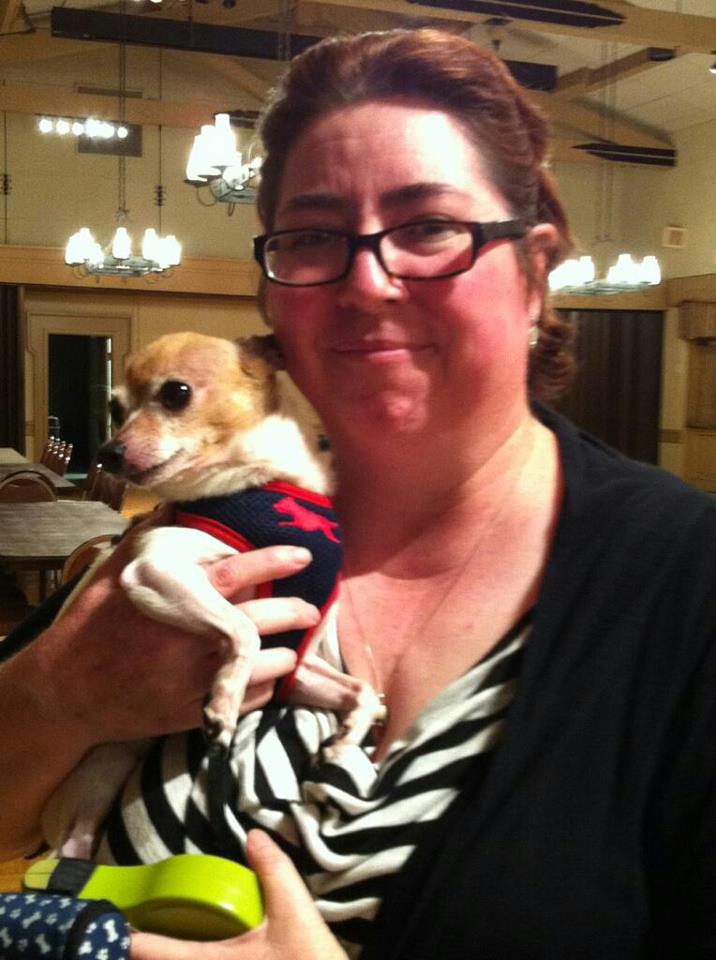 Sweet senior Brownie was abandoned and tied to a street pole in Van Nuys. We were trying to help his previous mom re-home him as she was losing her house but instead she tied him to a pole and gave us the cross-street where to find him. Now in the loving hands of mom Laura.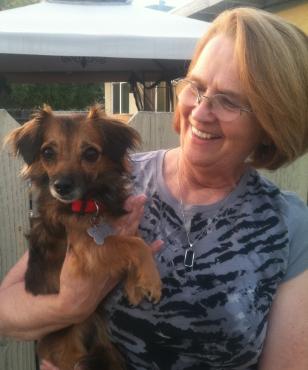 Miley, rescued from a backyard breeder, now with her new mommy in Ventura!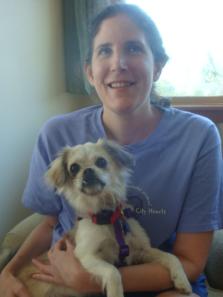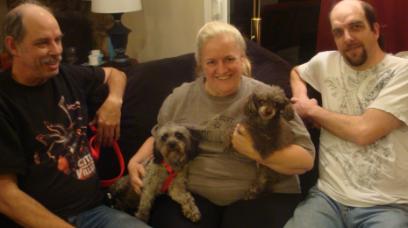 Lily (left) rescued from an animal hoarder, with her family!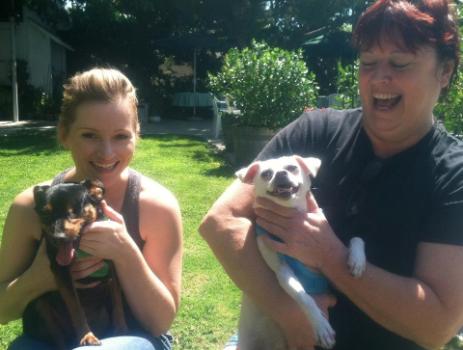 Jetta and Candy, BFF adopted together!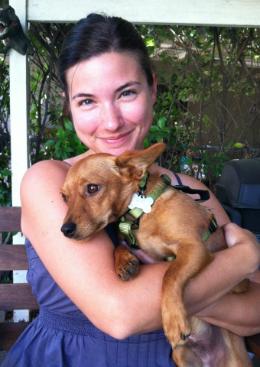 Marmaduke, now Gus, and mommy Becky!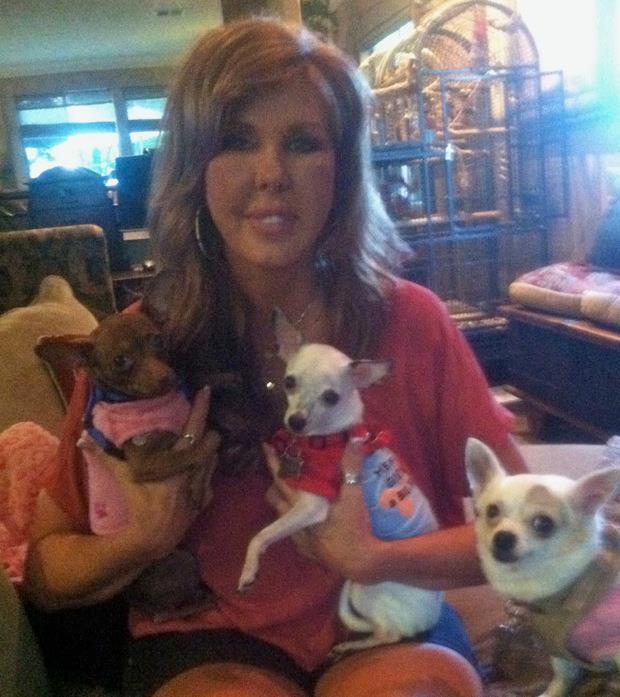 Bella (left) and deaf Hugo (right), adopted together!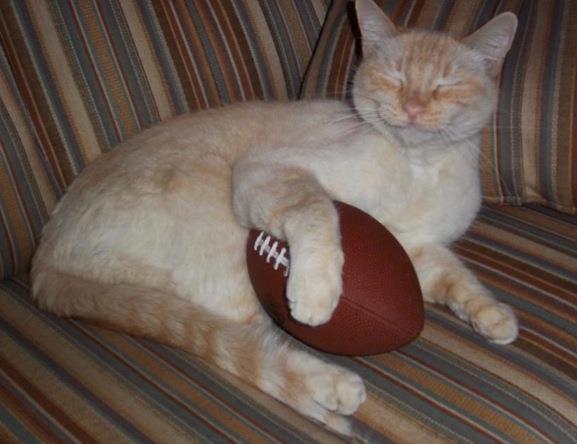 Clementine, happy to be adopted!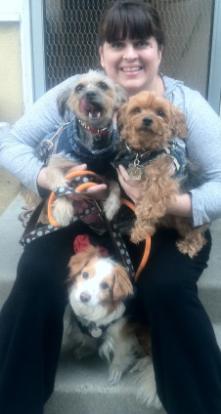 Erika with newly adopted Danny Boy (left), previously adopted New Lifer Poppy (right) and Winston!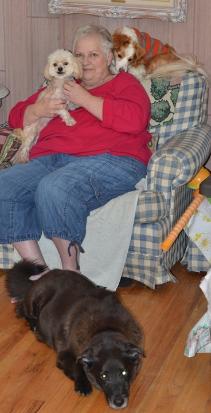 Like mother, like daughter! Erika's mom decided to welcome Carlton into her family!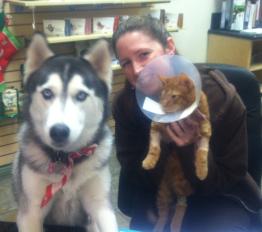 Orange tabby Finn had surgery on his eyes. His vet tech, Briana, fell in love and adopted him. Here he is with one of this doggie siblings at the vet office!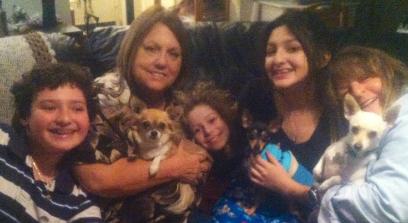 Sheila E (middle doggie) was rescued from the South LA Shelter. She has been adopted by previous adopters! This is an amazing family and the day we dropped her off Sheila E was in love with the children, she came to life. So amazing!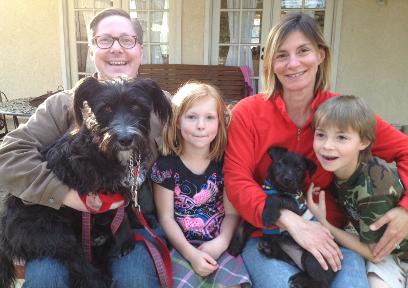 Second time adopters, The Vogel Family, with their newest addition Alii (right)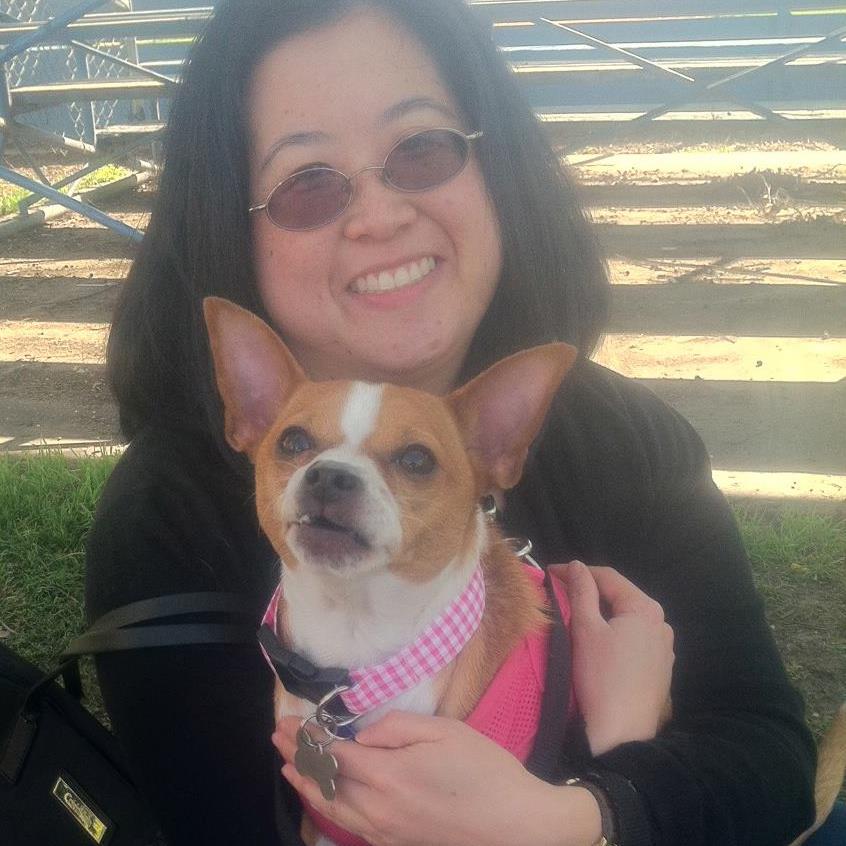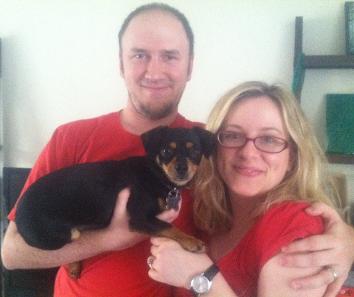 Jeff and Jenn adopted Grace!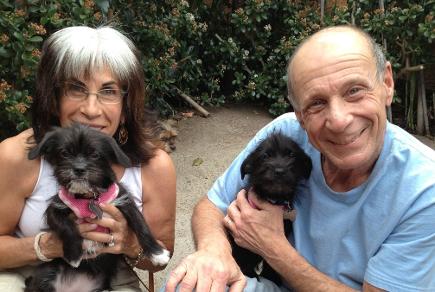 Sisters adopted together by Nina and Mark!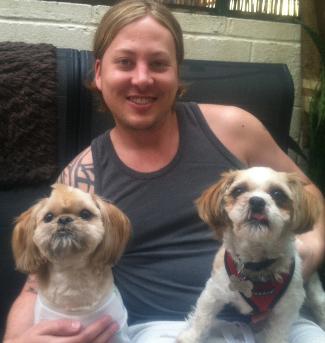 Finley and Jason adopted Amir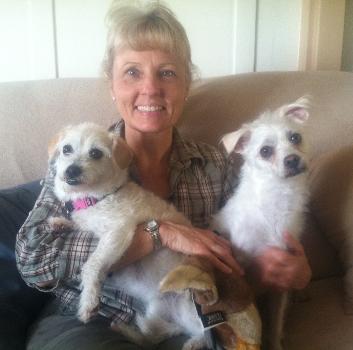 Camille (left) with her new mom Lori and brother Dakota!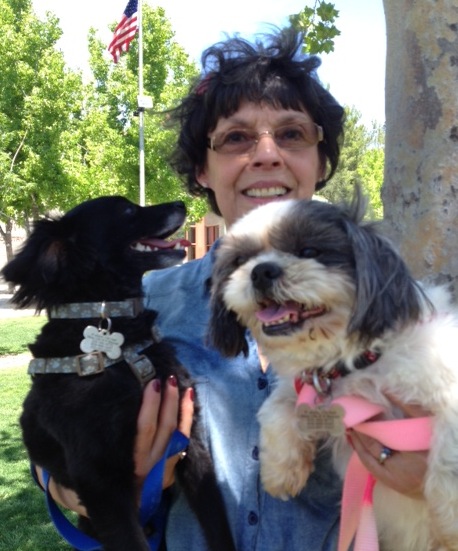 Third time adopter Marie with her new fur-child George (right) and alumni Leo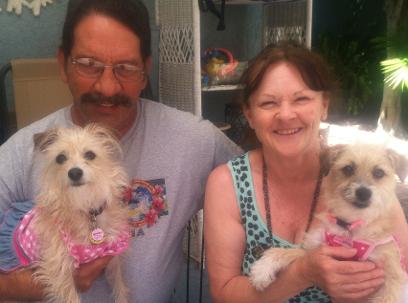 Doug, Carol and Lilly adopted Aleixa (right)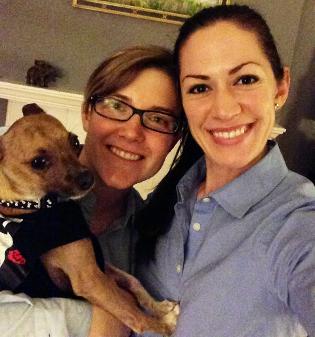 Brad, now Frankie, with new parents Julia and Kayt.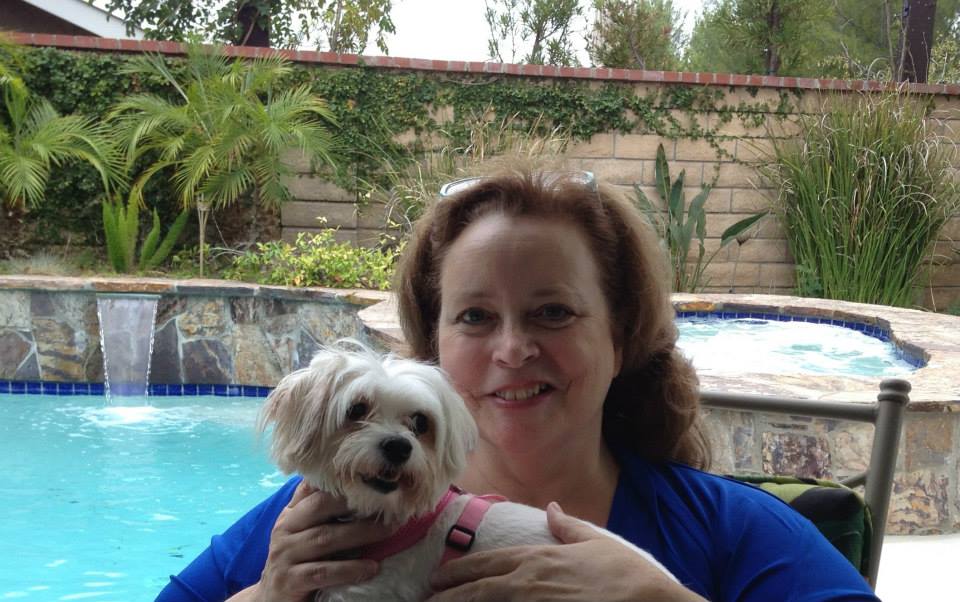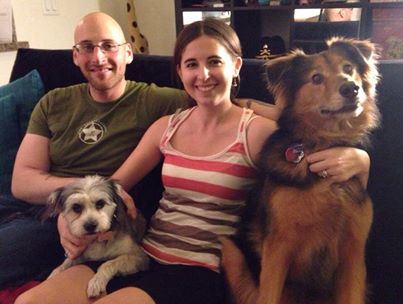 Sarah Cristine !!! with parents and brother !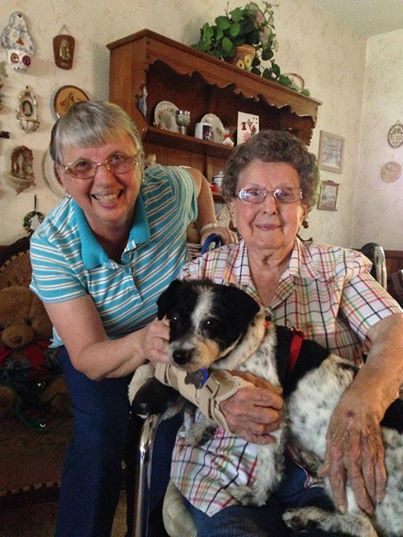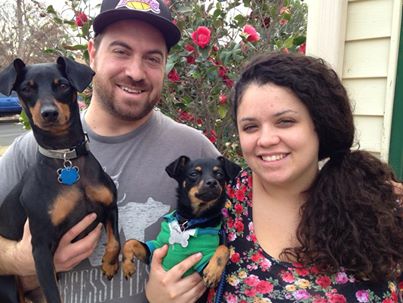 Mila !! with her new family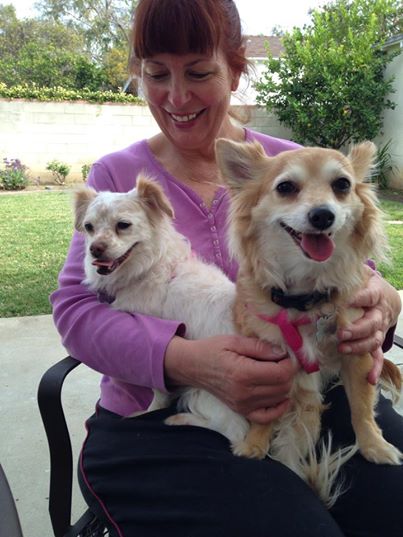 Brenda and Jessica with their mommy !